Environmental Traveling Companions
Pioneers in accessible, educational, and transformational outdoor adventures since 1972
Environmental Traveling Companions (ETC) was born in 1972 on the banks of the Stanislaus River when three pioneering river guides, Mark, Ron, and Fred, began offering whitewater rafting trips to underserved youth and people with disabilities. The three founders encouraged other guides, educators, outdoor enthusiasts, etcetera to join them in offering these unique river adventures.
These early guides were intent on sharing the river they loved with people who were otherwise unable to access the experience of rafting in the wilderness. They also hoped that if more people had a chance to experience the Stanislaus, the second most recreationally used river in the nation, they would be inspired to join the fight to save it from being dammed by New Melones Reservoir. 
ETC's river adventures caught on, and in 1975 ETC was launched as an official 501(c)(3) nonprofit organization, the first in the nation to offer adaptive whitewater rafting adventures for people with disabilities. Our first Executive Director, Graciella Rossi, ran ETC with other dedicated helpers from her home on Taraval Street in San Francisco. In 1976 ETC added cross-country skiing to its offerings, and moved to Fort Mason Center, becoming one of the first nonprofit organizations to call Fort Mason home. 
Although the fight for the Stanislaus was sadly lost when the river was dammed in 1982, ETC's adaptive and inclusive outdoor adventures continued to grow as more and more agency partners requested trips. Audre Newman served as our next Executive Director during this period.  Initially, ETC's river program was based from an old mining camp that we purchased in Angel's Camp, California. After the Stanislaus River was sadly dammed ETC packed up its river gear and relocated the Whitewater Rafting Program to the South Fork of the American River.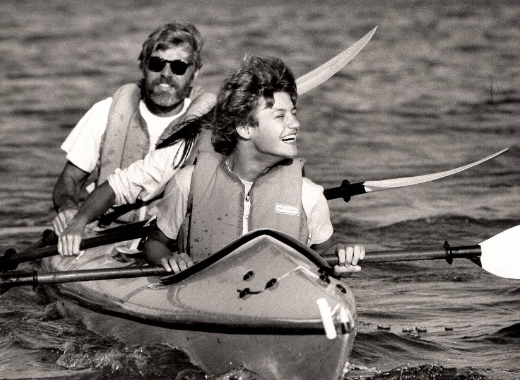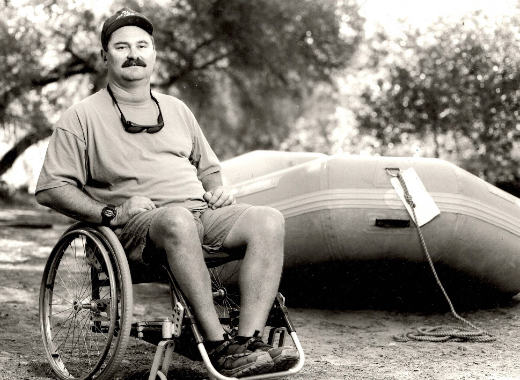 In 1984 Diane Poslosky transitioned from being a volunteer river guide to becoming ETC's next Executive Director and she is still at the helm. Along with Jim Noyes, and several other avid volunteer guides she decided to explore a more local adventure program, and with the help of Sea Trek owner, Bob Licht, they launched an accessible Sea Kayak program on San Francisco Bay with overnight trips to Angel Island State Park. 
1999 was another momentous year for ETC. We launched our Youth LEAD Program with multi-week summer courses for underserved youth, and we purchased and sustainably developed an accessible river camp on one of the most picturesque pieces of property on the shores of the South Fork of the American river. Today ETC is thriving as a national pioneer in the field of accessible outdoor adventures and is respected as the largest and oldest organization of its kind in California. 
Since our inception, ETC has offered life-changing sea kayaking, whitewater rafting, and cross-country skiing, and youth leadership adventures to more than 100,000 people with special needs, including people with visual or mobility impairments, developmental disabilities, cancer and other life-threatening illness, and youth from economically disadvantaged backgrounds. Our programs are made possible with the expertise and enthusiasm of over 250 highly trained volunteers, the adventuring spirit of participants, and the generosity of foundations, government agencies and individual donors.