"Rafting with ETC was an incredibly beautiful, peaceful, rejuvenating and exciting adventure. As a person with blindness, I felt that this adventure helped to reconnect me with nature and humanity. A truly transformative and profound experience in a multiplicity of ways".
– Jacob Lore, Packard Cheers Hospital
ETC River Rafting Program
For sheer exuberance, whitewater rafting is hard to beat.  Experience the excitement of rafting through a beautiful river canyon with Environmental Traveling Companions! ETC's skilled and enthusiastic guides will lead you on a thrilling and safe adventure on the South Fork American River. Learn the basics of river hydrology, eddies, and wave trains while you experience the challenge and exhilaration of whitewater. Whether you are an individual adventurer or a group from an agency, school, or company, ETC has the perfect rafting trip tailored to suit your needs and goals.
Launch from ETC's beautiful river camp — a stunning property nestled on the banks of the South Fork of the American River, complete with a commercial outdoor kitchen, gorgeous river house, bathhouse, and wheelchair accessible campsites. We host groups both large and small on single and multi-day river adventures for people of all abilities and backgrounds!
We also offer Shared Adventures to more far-flung destinations, such as the Rogue River and the Grand Canyon. 
No matter which trip you choose, ETC will provide a safe and thrilling rafting experience in beautiful surroundings for you and your friends and family, creating memories to last a lifetime!
Adventures for Agencies and School Groups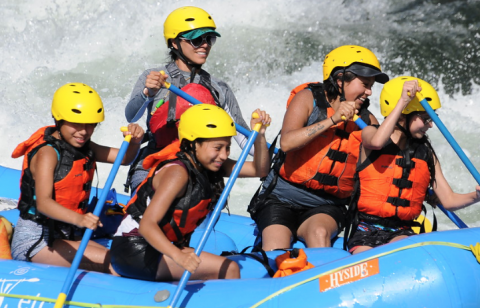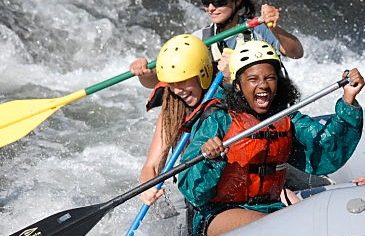 ETC's group whitewater rafting trips are conducted in partnership with social service agencies serving people of all abilities and under-resourced youth. We also partner with schools, both private and public. We invite you to bring your organization, clients, or class on one of our educational and thrilling whitewater adventures.
Corporate and Custom Adventures
(Groups of 10-80 Adventurers)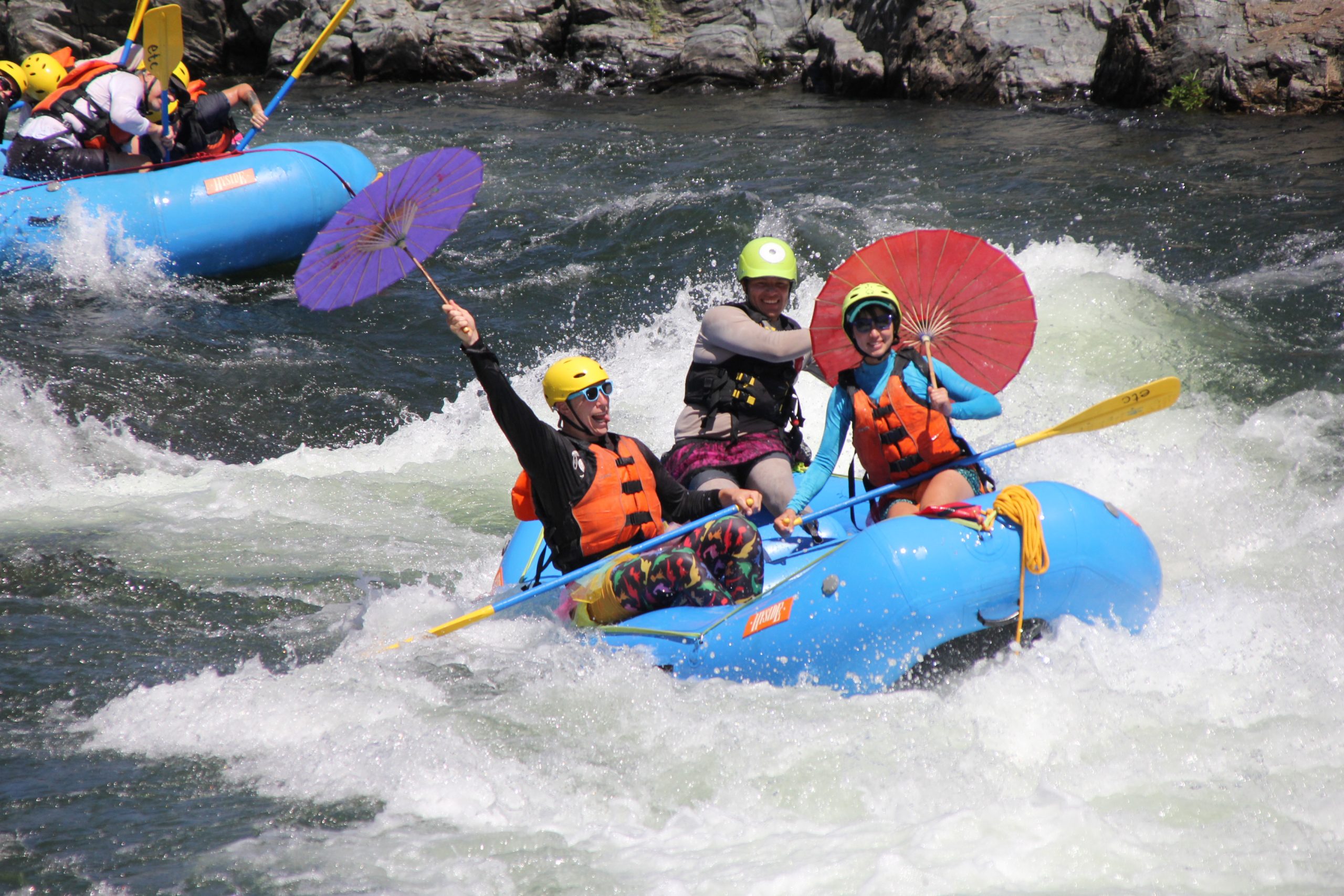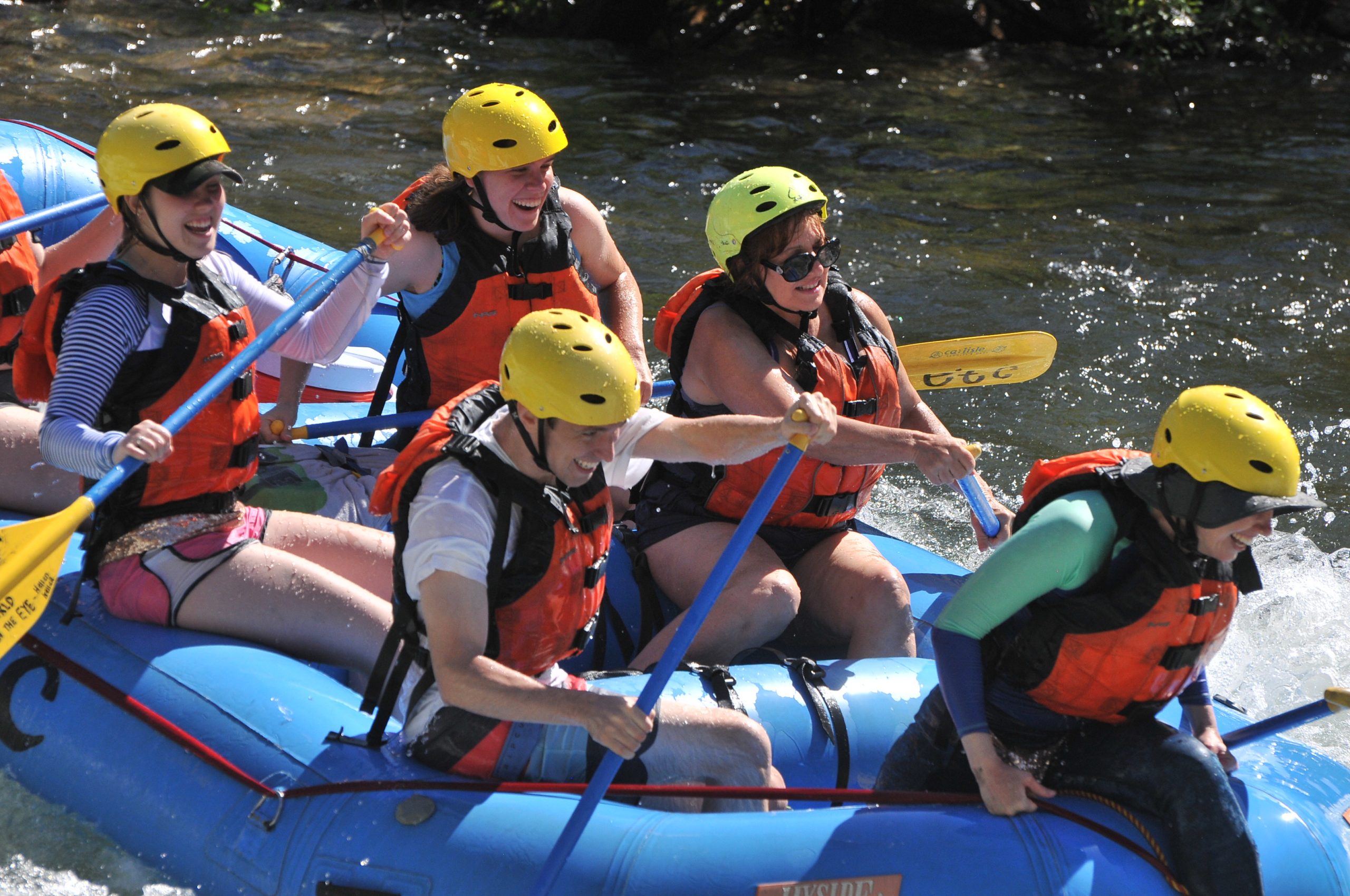 Experience the joy of an ETC whitewater adventure as a corporate retreat or team-building event; a family and friends outing; or a special celebration. We offer custom one to multi-day trips for groups of 10 or more. By joining us on a custom adventure, you also support ETC's Scholarship Fund, providing adventures to people with disabilities and under-resourced youth. Your ETC Custom Trip is a win/win option and creates Twice the Thrill!