Corporate and Custom Adventures
Experience the joy of an ETC whitewater adventure as a corporate retreat or team-building event, a family and friend outing, or a special celebration. We offer Benefit Fundraising and Custom day trips and overnight trips for groups of 10 or more people. By joining us on one of these trips, you also support ETC's Scholarship Fund, providing adventures to people with disabilities and under-resourced youth. Your ETC Custom Trip is a win/win option and creates Twice the Thrill!
There are a number of trip possibilities that we can run out of ETC's beautiful riverside camp on the South Fork of the American River. Join us for one day of rafting, or extend the trip to include one or more nights of camping and possibly a second day on the river.
Trip Overview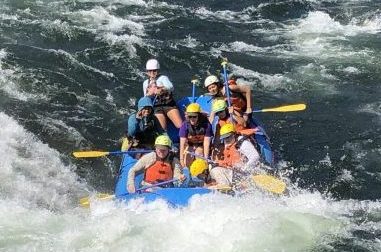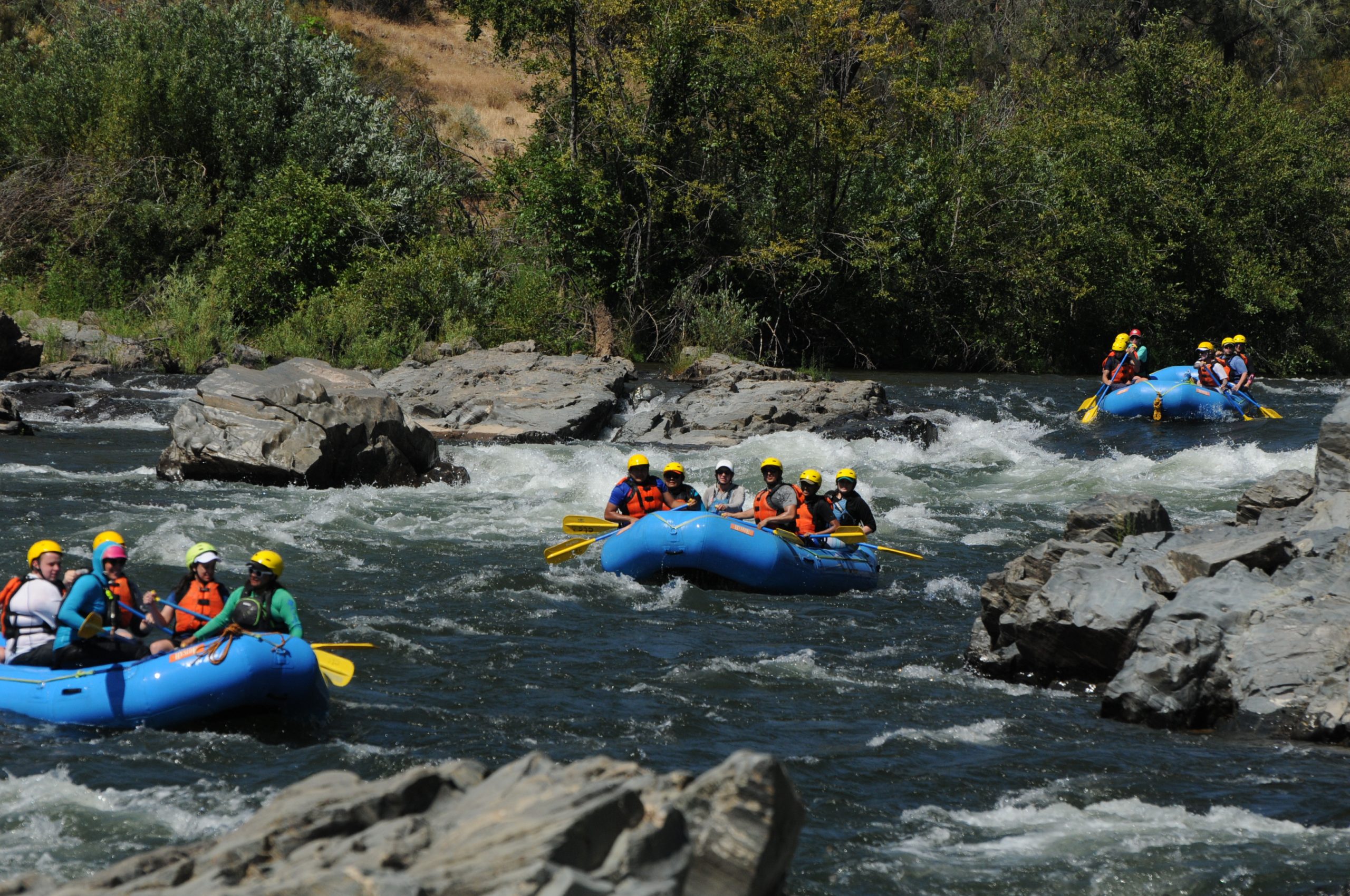 Our Benefit and Custom trips are run out of our stunning base camp on the South Fork of the American River. Our camp includes accessible campsites, an outdoor kitchen, and a beautiful river house.
ETC will lead your party of 10 or more on 1 or 2 day trips down the river. The first day encompasses approximately 12 miles on the Lower Gorge Section of the South Fork of the American River. This stretch starts with mellower Class II whitewater, includes a lunch stop ,and then builds to exciting Class III whitewater in the afternoon for fun waves and a wilder ride!
Eat a delicious dinner prepared at our outdoor river camp kitchen, and utilize our river house and campsites, when you extend the fun to include a second day. A day of rafting can only be made better when followed by camping under the stars while listening to the flow of the river.
The next day, we'll drive approximately 30 minutes to the put in for the Chili Bar Section of the South Fork of the American River. After a paddle and safety refresher, we'll get on the river! This stretch starts with exciting Class III rapids like Racehorse Bend and First Threat, then we'll break for lunch at a riverside location. After lunch, we'll finish the day with calmer whitewater as we raft to the ETC River Camp to get off the water around 3:00 PM.
Trip Details
Riverside Camping: We have a beautiful riverside camp on the South Fork of the American River that includes accessible campsites, an outdoor kitchen, and a beautiful river house. A day of rafting can only be made better when followed by camping under the stars while listening to the flow of the river. We can accommodate groups who wish to camp the night before and/or after rafting to round out the trip experience. Click here to learn more about the ETC River Camp