The Environmental Traveling Companions River Camp is an ecologically designed and wheelchair accessible camp on the banks of the South Fork of the American River in Lotus, California. The camp adds enjoyment to any whitewater rafting trip, providing a venue for overnight trips that allows groups to build community, connect with nature, and enjoy a night spent under the stars.
River Camp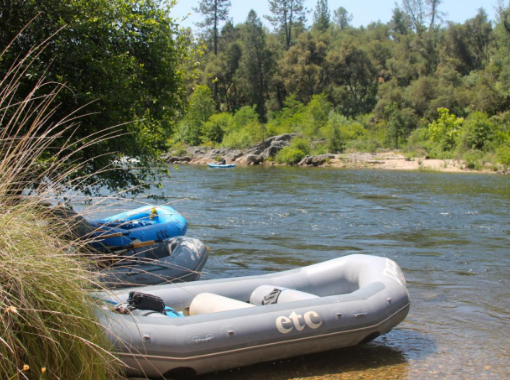 The River Camp is beautifully located on the South Fork of the American River. This spectacular setting makes for a relaxing and enjoyable trip experience, as well as the ease of being able to launch our rafting trips right from camp.
Outdoor Kitchen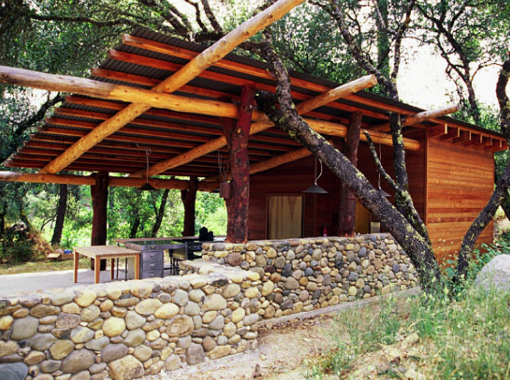 We prepare all meals in the commercial outdoor kitchen. It's the perfect place to work as a team to make meals for the group, balancing modern convenience with natural beauty.
River House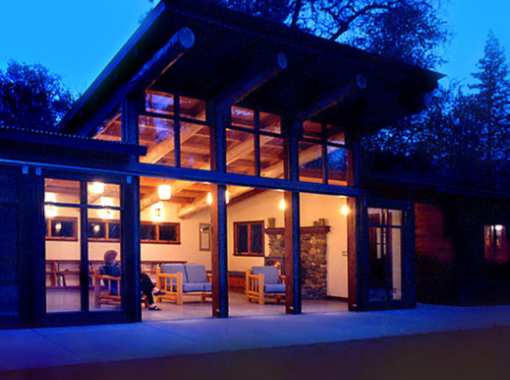 The River House is the living room of the camp. Groups are encouraged to use this space for activities, playing games, or hanging out while on their trip. With sliding barn doors, the River House opens to the rest of the camp, creating a beautiful indoor/outdoor space.
Bathrooms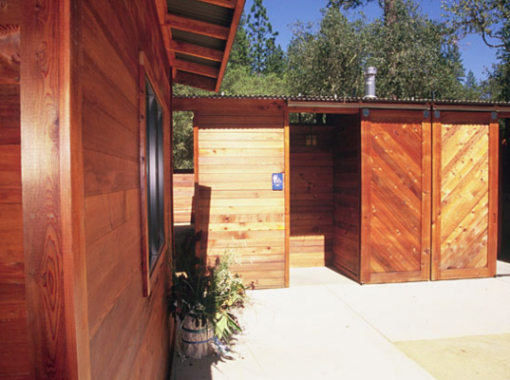 The River Camp has fully accessible bathrooms with running water and electricity.
Camp Sites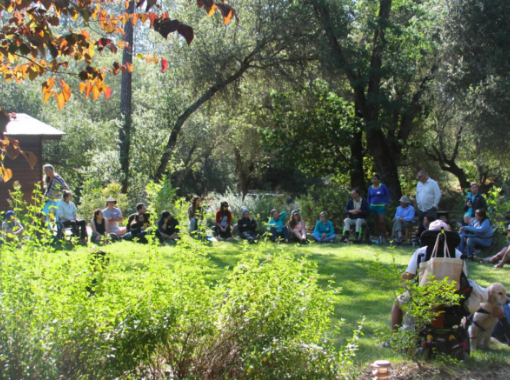 With multiple campsites the River Camp can accommodate groups both small and large. Our main campsite is complete with a grated pathway and raised sleeping platforms, making it accessible to people with a wide variety of abilities.
Campfire Circle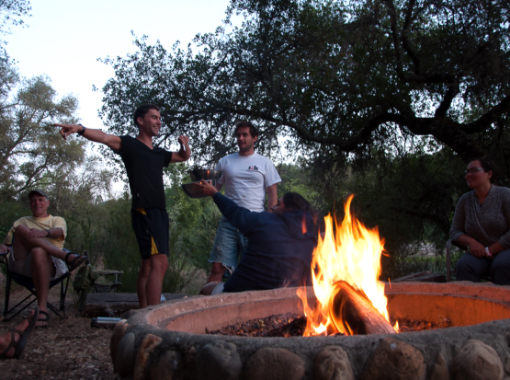 Enjoy an evening spent around our campfire ring (conditions permitting), playing games or roasting s'mores before heading off to bed.