"I have never seen smiles brighter than those last weekend! The Vista Voyagers spent the entire weekend in Bear Valley cross-country skiing and playing in the snow! A first for many, the students quickly picked up the sport and were soon tackling hills in a quest for more speed. Other students switched to snowshoes and had a blast tramping through deep snow or chucking snowballs at unsuspecting friends. Big Trees wowed everyone with the largest trees in the world, and students had a hands-on experience at the Nordic Center!"
– Bethany Small, Director of Youth Services & Teacher with Vista Center for the Blind & Visually Impaired
Due to COVID-19 safety restrictions, our Winter Program is postponed until January 2022. 
Falling snow turns the Sierra Nevada into a magical playground for ETC's Winter Adventures. Whether cross-country skiing on the groomed trails at Bear Valley Nordic, snowshoeing through the wintry forests, or gazing up at the giant sequoias in Calaveras Big Trees State Park, you will be led by our talented guides, ensuring a fun and safe experience of this winter wonderland.
ETC's Winter Program is based in Arnold, California, a short drive to Bear Valley Nordic Center and just five minutes from Calaveras Big Trees State Park. Our winter cabin is fully equipped with all of the gear necessary to get you out in the snow, and is the perfect place to relax by the fire, sip cocoa, play games, and enjoy the camaraderie of your companions after a day spent skiing or snowshoeing. ETC takes pride in tailoring trips that meet your group's specific needs, ensuring a wonderful and memorable winter experience.
Agency and School Group Adventures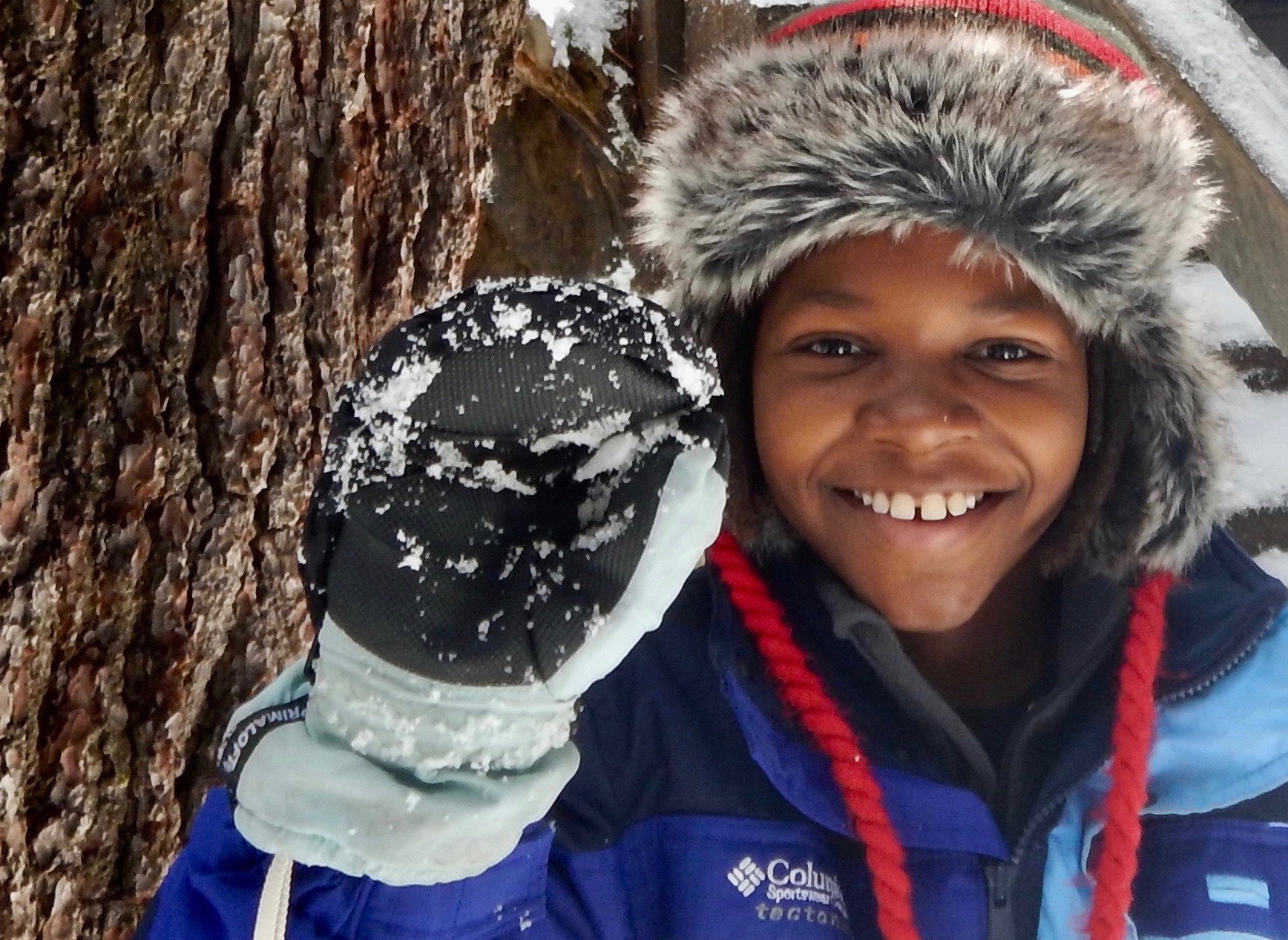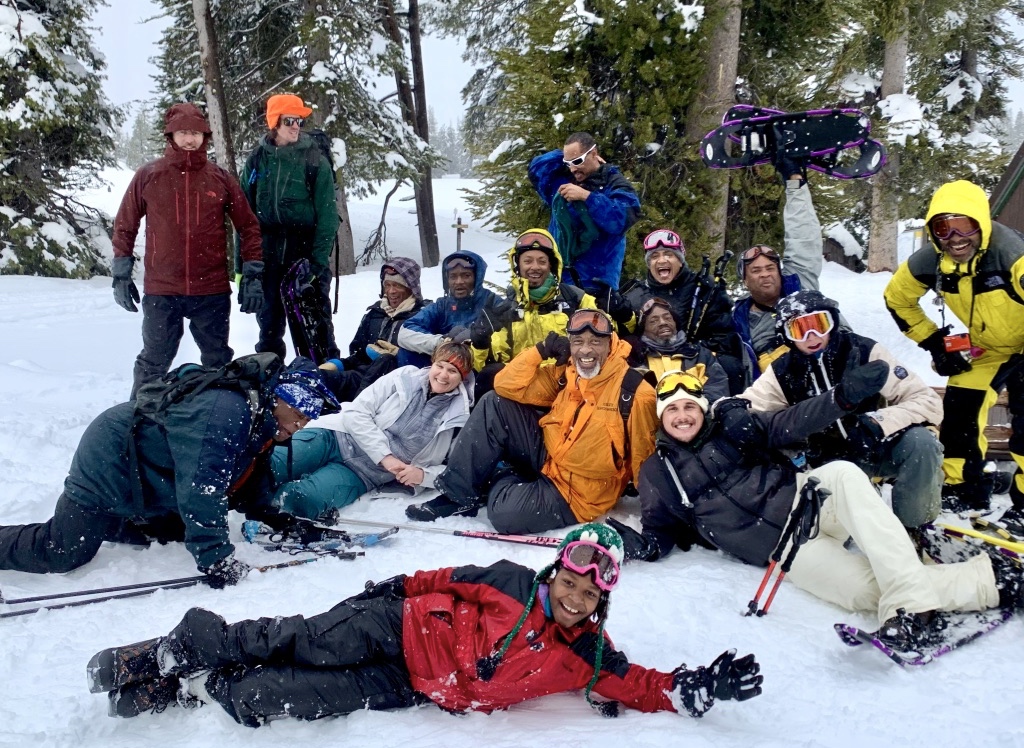 ETC's winter trips are collaborative and are conducted in partnership with social service agencies serving people of all ages with disabilities, under-resourced youth, and schools, both private and public. We invite you to bring your organization, clients, participants, or class on one of our amazing winter adventures.
Due to COVID-19 restrictions, our winter program is postponed until January 2022.
Questions and Other Resources
Our 2020 Winter Trips season opens the weekend of January 18th, and both weekend and midweek trips can booked through April 5th, 2020.
Note: Due to COVID-19 restrictions our winter program is postponed until 2021-2022
To book Winter Trips: contact Winter Program Manager at 415.474.7662 x14 or email winter@etctrips.org.