Winter Trips for Agencies and Groups!
ETC welcomes your group to join us in experiencing the wonder of winter in the Sierra, the excitement of exploring the trails at Bear Valley Nordic Center, and the inspiration of hiking among the giant sequoias in Calaveras Big Trees State Park. Our winter adventures are the perfect blend for groups who want to have a bundle of fun in the snow along with a cozy time playing games and sipping on cocoa by the fire in ETC's winter cabin.
Winter Trip Overview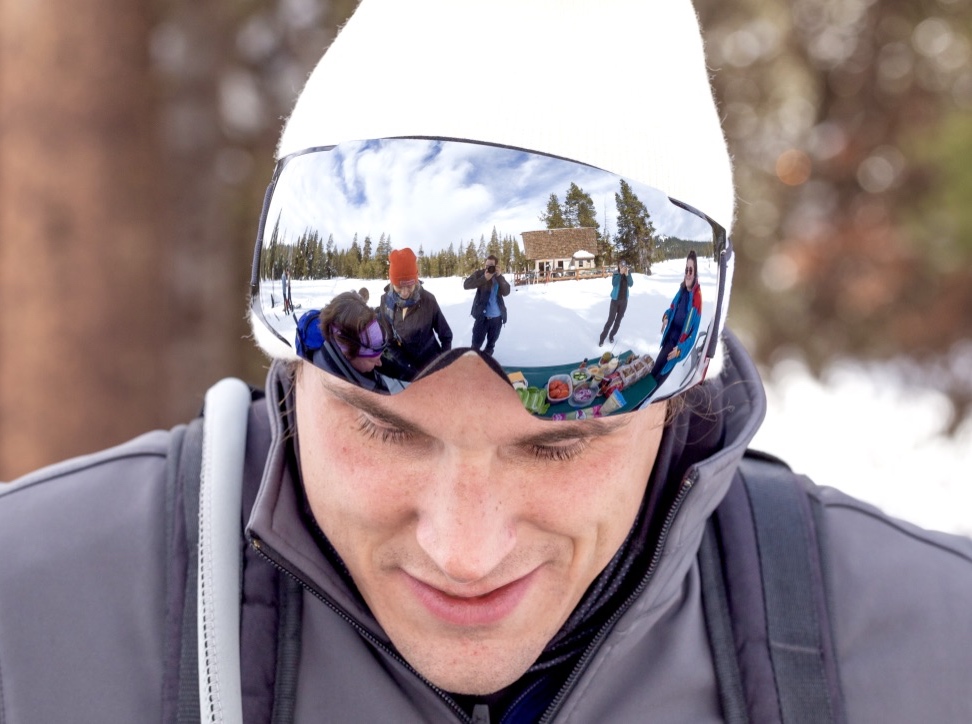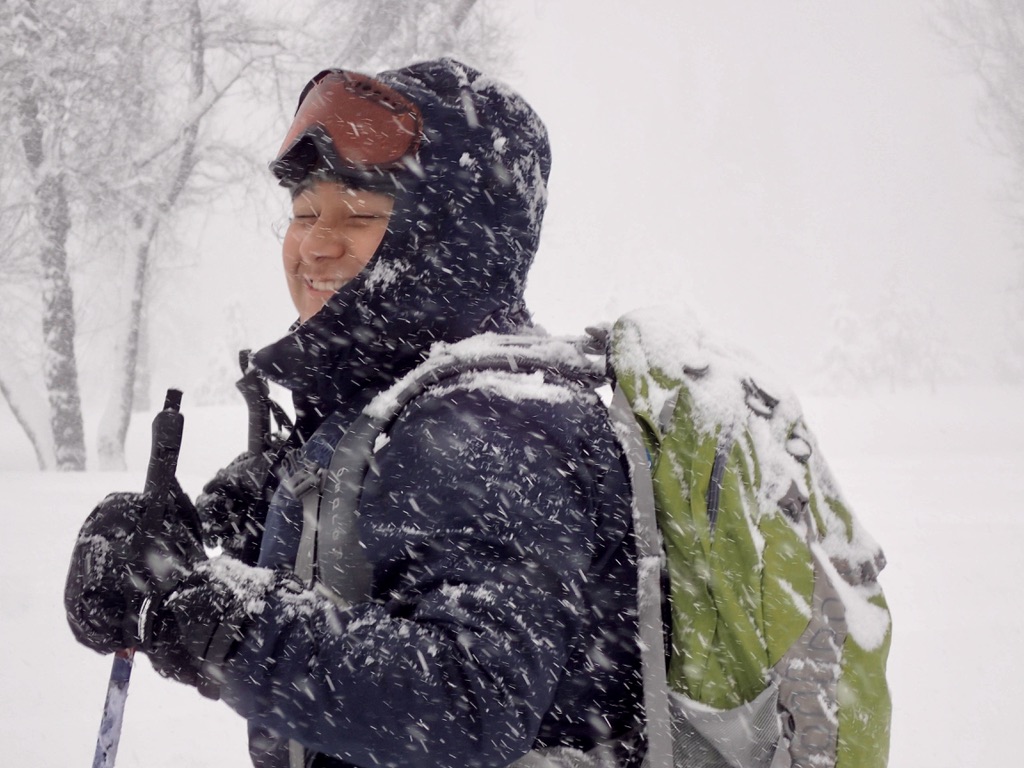 Arrive at the Cabin at Arnold, CA:
ETC guides will meet you at our cabin in Arnold after 5:00 pm on the first evening of your trip. Upon your group's arrival, you will receive a warm welcome from your cabin hosts and the ETC guides, including an opening circle with an introduction to ETC, your Trip Itinerary, Q&A, and a cabin orientation. That evening we will outfit everyone with ski equipment and all the winter clothing necessary to be warm and dry during your skiing adventure.
Begin Your Adventure:
Before we explore the trails at the Bear Valley Nordic Center we will start with a cross-country ski lesson tailored to the needs of your group. Next we will head off on the well-groomed trails to have a magical ski adventure through the meadows and aspen trees of Bear Valley. After a picnic lunch, there will be time for more skiing, playing in the snow and building your best snow person.
Relax and Play in our Cozy Cabin:
After changing into warm clothes, we'll prepare a communal dinner and play games by the warmth of the fire. We'll take a dessert break and play even more games or participate in ETC's notorious Talent/No Talent Show. Get ready for tons of laughter!
Explore Calaveras Big Trees:
After a nourishing breakfast the next morning, we will have a cabin clean-up dance party, pack a picnic lunch, and head to Calaveras Big Trees State Park. Your group will learn about and hike through the largest living things in the world! It's impossible to gaze up at these giants without awe and wonder.
Wrap Up Your Adventure:
After lunch in the Big Trees, ETC will gather your group in a closing circle to share the highlights of our wonderful winter journey. We will then send you on your way in the early afternoon for a safe trip home!
Trip Details
Accommodations: The trip begins at the ETC Winter Cabin located at 599 Dean Way, Arnold CA 95223. The ETC Winter Cabin is cozy and rustic, with fully equipped kitchen and bathrooms. Sleeping accommodations for the group are "sleep-over" style.