Trip Overview
Southern Costa Rica teems with natural beauty and encompasses some of the country's least-developed and most wildlife-rich areas. Join an inclusive group of fellow adventurers to look for Quetzal sightings in the cloudforest around San Gerardo de Dota, raft the exciting Savegre River while scarlet macaws fly overhead, and discover the rugged coast and wilderness beaches of the Golfo Dulce, a tropical fjord with incredible marine life. This unique, lodge-based trip features a sampling of the best Costa Rica has to offer, and will create memories to last a lifetime!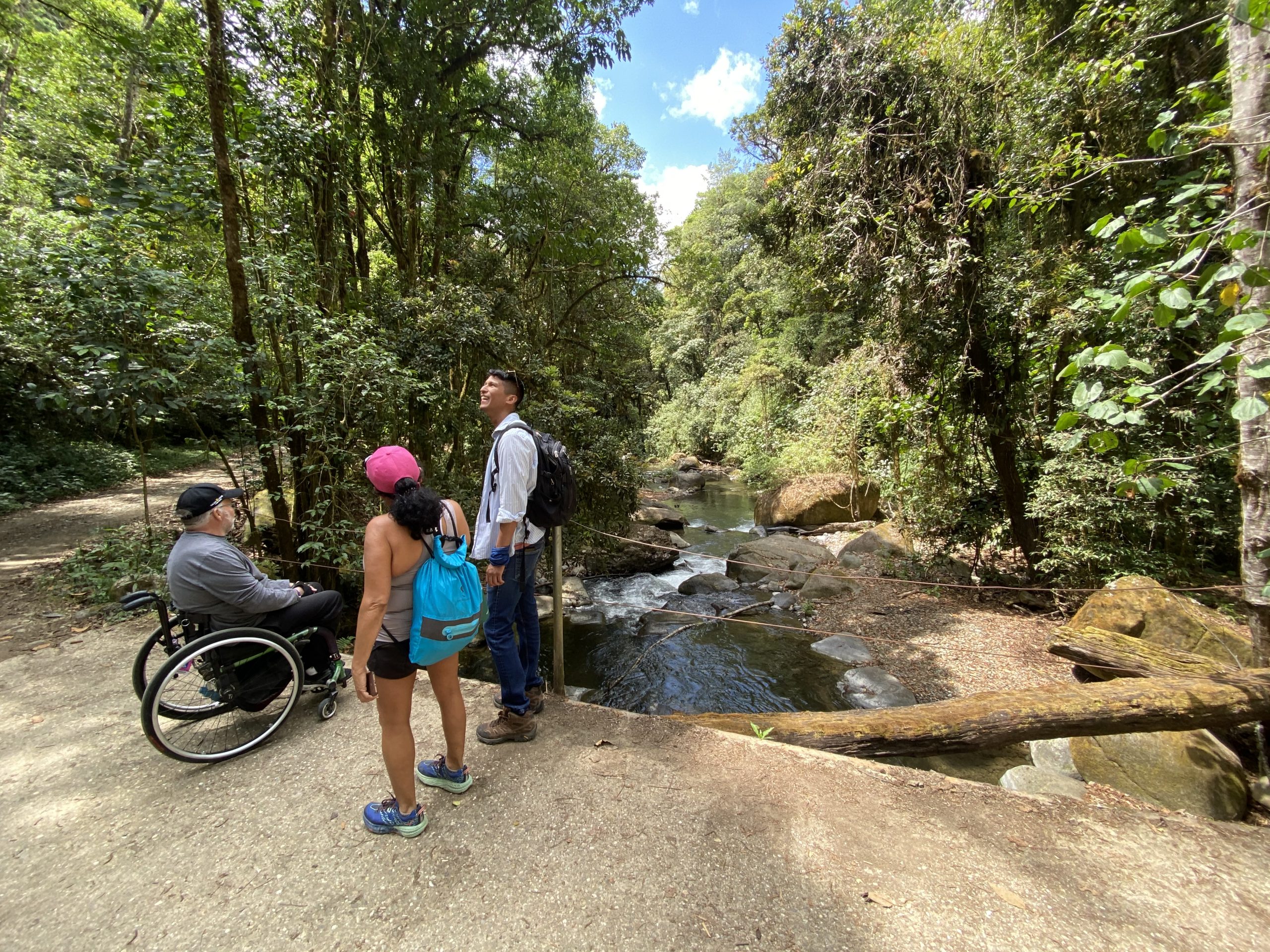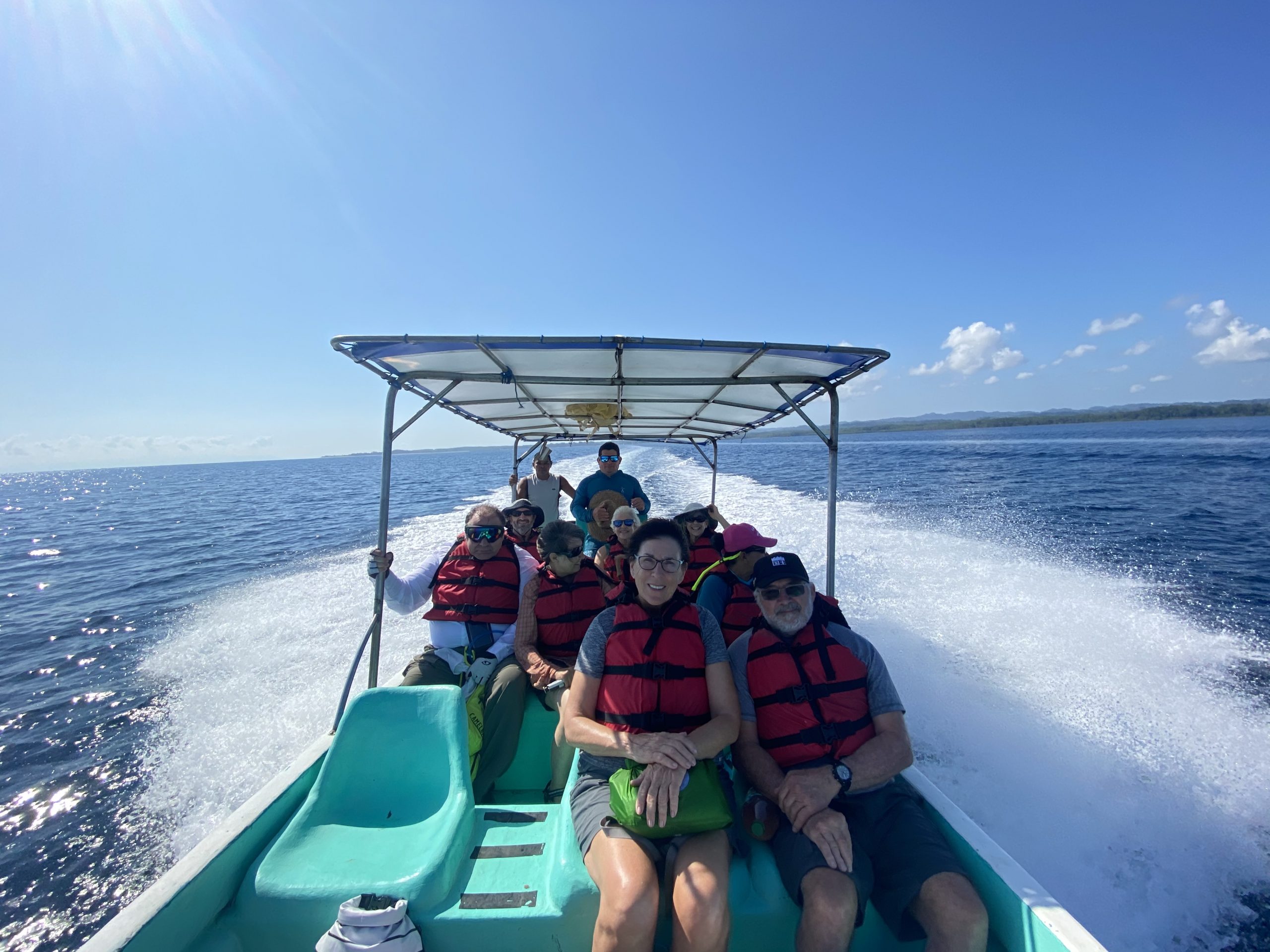 Day 1: Arrive in San José, Costa Rica
Arrive to San José International airport at any time and transfer to your hotel for check-in. You will have an evening on your own to explore the city and get settled. If time permits, a short orientation will be held. Dinner is on your own.
​​Lodging: Hotel Autentico or similar
Day 2: Cartago old capital and San Gerardo de Dota
We start our adventure with a visit to the old capital city of Cartago and continue south on the Pan-American Highway to the town of San Gerardo de Dota, home of the resplendent Quetzal. We settle into our mountain lodge before heading out to explore the cloudforest.
Lodging: Trogon Lodge
Day 3: In search of the mystical Quetzal
Early morning bird watching walk before breakfast to keep searching for the resplendent Quetzal. After breakfast, get ready for a nature walk to the San Gerardo waterfall, where our naturalist guide will astonish you with explanations of many hidden relationships between local animals and plants and how they co-exist.
Lodging: Trogon Lodge
Day 4: Transfer to Punta Uvita on the Central Pacific coast
Today we leave San Gerardo behind and head to Uvita where Marino Ballena National Park is located. After settling into our ocean view hotel and lunch, we'll head down for a walk and swimming on the "whale tail shaped" beach.
Lodging: Cristal Ballena
Day 5: Whitewater Rafting on the Savegre River
Considered one of the cleanest rivers in Central America, the Savegre is an authentic adventure: relaxation and pure action while enjoying the fantastic landscapes in the vicinity of Manuel Antonio National Park.
​​Lodging: Cristal Ballena
Day 6: Travel south to Saladero Lodge
An early departure this day will take us to the magical Golfo Dulce and Saladero Lodge, an ecolodge that provides a unique, adventurous and educational experience. With a half mile of beachfront on the calm Golfo Dulce, 32 acres of tropical gardens and 363 acres of lowland tropical primary rainforest, there is something for everyone. Kayaking, snorkeling, hiking, birdwatching or just hammocking and catching up on your reading. No roads or telephone lines – and access is only by boat. Imagine starting each day with the calm crystal clear waters of the Golfo Dulce as your vista and the calls of howler monkeys and toucans as your alarm clock. Enjoy being close to and observing nature. End each day watching the spectacular crimson sunset over the Osa Peninsula accompanied by a chorus of frogs.
Lodging: Saladero Eco-Lodge
Days 7 and 8: Exploration of Golfo Dulce
Spend two full days exploring this magical ecosystem by boat, foot and sea kayak. There is plenty to do and see in the area. Your local guide will share different options each day. From kayaking tropical mangroves to boat trips in search of whales and dolphins, adventures await!
Lodging: Saladero Eco-Lodge
Day 9: Return to San José and Depart
Enjoy one more breakfast in paradise before heading to the town of Golfito to board your local flight to San José International Airport and connect with your departing flight, or continue travelling in Costa Rica on your own.
Trip Details
Trip Start and End Dates: February 6-14, 2020
Trip Start/End Location: San José, Costa Rica
Trip Cost: $3,095*
Trip Includes:
• Professional guides
• Delicious meals
• 8 nights lodge accommodations
• Rafting, kayaking and other activity equipment, in-country transportation including flight from Golfito to San José
Trip Does Not Include: Travel arrangements to/from San José or gratuity
Accessibility: The flexibility of the trip itinerary allows us to accommodate a wide variety of special needs on this trip.
*Price based on double occupancy. Single supplement: $400
Booking and Questions
Booking:
To book your trip or ask questions, please contact Alyssum Pohl, Sea Kayak Program Manager at 415-474-7662 ext. 13 or kayak@etctrips.org