Trip Overview
Join ETC and experience "the other Bay Area." We'll explore the Monterey Bay National Marine Sanctuary, a true "Serengeti of the sea" and one of the largest marine protected areas in the country, by exploring two distinct and rewarding paddling destinations. Throughout the weekend we'll learn about the area and enjoy delicious local food, including seafood from Monterey Bay and treats from local farms.
We'll spend our nights along the middle of Monterey Bay, at an accessible campsite adjacent to the dunes of Sunset State Beach.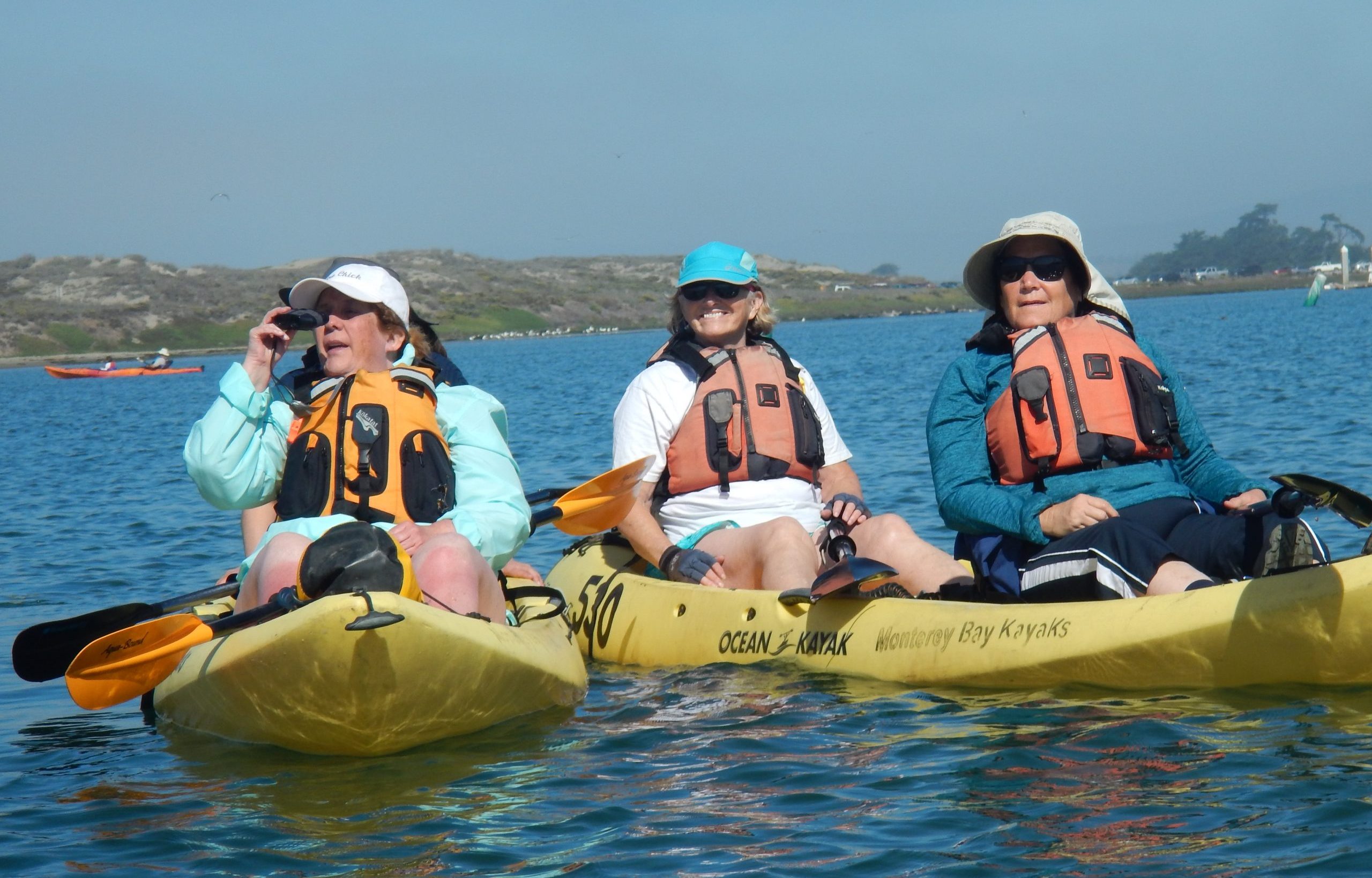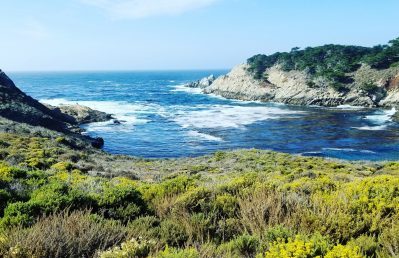 Saturday: The Journey Begins:
On Saturday, we'll kayak along the shores of Monterey and Pacific Grove, learning about local history and seeing sea otters, sea lions, harbor seals, old canneries, and more. Later in the day, we'll have the opportunity to explore Monterey on land before returning to our campsite for a delicious dinner.
Sunday: Explorations and Wrap Up:
On Sunday, we'll spend the day exploring Elkhorn Slough, a critical and amazing estuary that is teeming with wildlife, sea birds, even more otters, and scenic delights before wrapping up our time together and heading home.
This trip is an opportunity for people with and without disabilities to come together in the shared spirit of adventure.
Trip Details
Trip Start: TBD
Trip End: TBD
Trip Start Location: Sunset State Beach, Watsonville, CA
Trip End Location: Elkhorn Slough, Moss Landing, CA
Trip Cost: $310*
*We have a limited scholarship budget available for people with disabilities and youth and adults from under resourced backgrounds. To apply for a scholarship please complete a Scholarship Application.
Trip Includes:
• 2 nights camping and most overnight equipment
• 2 days of sea kayaking – one out of Monterey and one on Elkhorn Slough
• All kayaking gear and instruction
• Delicious meals including some local specialties, from dinner on Friday to lunch on Sunday
• Wonderful ETC Guides and local guides with expertise in the unique wonders of the Monterey Bay area
Trip Does Not Include:
• Transportation to or from trip start and end locations
• Transportation from our campsite to kayaking locations
Accessibility: Although there may be some limitations, we should be able to accommodate a wide variety of special needs on this trip.
Scheduling and Other Resources
To book a space on the trip or with any questions, please contact Sea Kayak Program Manager at 415-474-7662 ext.13 or kayak@etctrips.org
Resources for Participants:
• Complete Trip Packet
• Driving Directions:
• Equipment List:
• Health Form & Liability Release