My Experience as an ETC Sea Kayaking Intern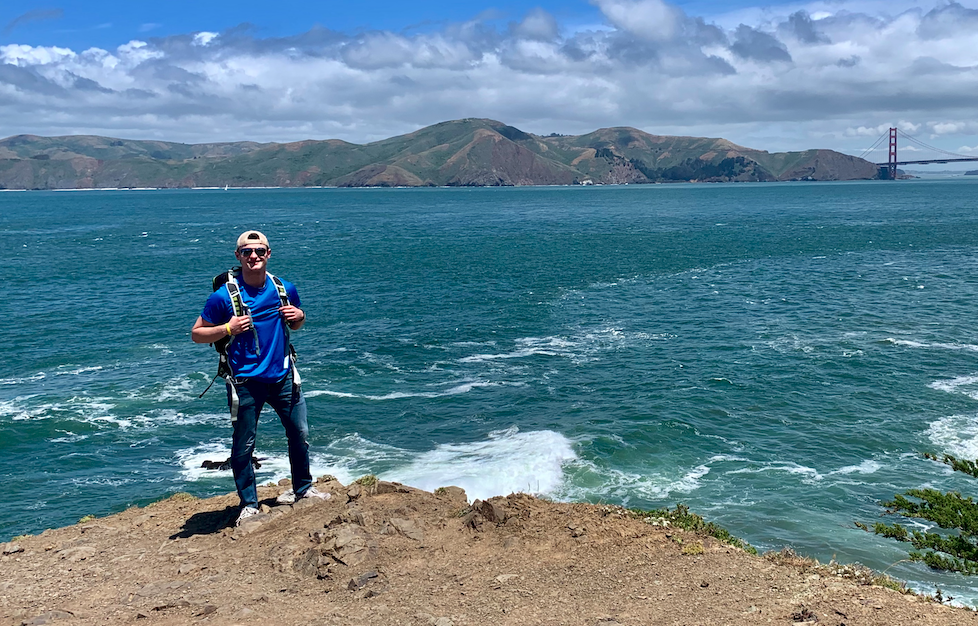 In the summer of 2019, teenager Michael Price left his home in Pennsylvania to be a sea kayak intern. Here he shares his thoughts about what made his summer job so magical: 
There are certain decisions that every individual makes in their life that stand out from the rest. Decisions that not only affect the day-to-day, or week-to-week life of the person who makes them, but also alter ones' answers to life's biggest questions. Questions like: Who am I? What do I want to do? Who do I want to become? Decisions that aid in answering these questions are rarely labeled as such and are more often a surprise than an expectation. This past summer, I had the amazing opportunity to make one of these monumental decisions. I chose to intern with Environmental Traveling Companions (ETC) in their Sea Kayaking program for the 2019 season. The result of this decision has had a profound impact on not only how I view the world, but how I view myself and my place within my community as well.
When I was deciding what I wanted to do with my summer, I only knew that I wanted to be outside and that I wanted to help people. I have been lucky enough to have spent a vast portion of my life in nature and have felt both the physical and mental health benefits of outdoor recreation. I began searching the Internet for organizations and companies that were dedicated to improving the ability of people to access the outdoors, and it was not long until I came across Environmental Traveling Companions with the message "Keeping the outdoors open to all" at the bottom of their website. That sentence made my eyes widen and I applied for the Sea Kayaking Field Internship the next day. Before I knew it, I was on my way to the Bay Area with a pair of water shoes, excited for the adventures that I knew were coming.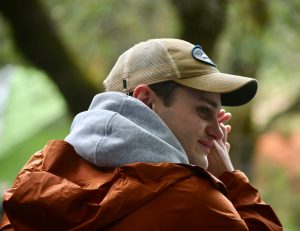 It did not take me long to realize that guiding outdoor adventures with ETC is an extremely unique experience that is very different from guiding with other organizations. Unlike most commercial companies, ETC focuses on leading trips for people who wish to engage in outdoor recreation but are limited by physical or mental disabilities or by economic constraints. Through ETC, I had the privilege of paddling and interacting with people who were autistic, visually-impaired, recovering from addiction, wheelchair users, and kids from underserved communities. While working with these demographics comes with additional challenges, like making sure the kayaks and paddles are adapted to suit the needs of the participants, I found out very quickly that working with these populations has its own special rewards. There is an extra element of satisfaction that comes with helping people access the outdoors who otherwise might not be able to do so on their own. For instance, the smile that appeared on a blind participant when I took his hands in mine and showed him how to paddle and steer a kayak for the first time will stay with me for the rest of my life.
Smiles and laughs among ETC participants are common. Another component that makes ETC different from other guiding companies is that with ETC, the success of the trip is measured by the experience of the participants. Whereas with a commercial company that has profit as a primary motivation, the happiness of the client often comes secondary. At ETC, we take the time to incorporate games, environmental education, and conversation into the trip experience. We want to make sure that when participants leave after their Closing Circle, they have a renewed appreciation for outdoor recreation and for the natural world.
It is difficult to put into words how grateful I am for the opportunity to intern with Environmental Traveling Companions for the Summer of 2019. Because of this amazing organization, I was able to see how the outdoors can enhance the human experience for all people regardless of background, race, gender, physical ability, and economic status. While doing this, I was also able to learn more about myself. I learned what I am capable of achieving if I am passionate about something. I learned how to react when thrown into an uncomfortable or stressful situation. I learned how to communicate with those from different backgrounds than my own. But above all, I learned that I want to dedicate my foreseeable future to improving outdoor access for everyone. I will always credit Environmental Traveling Companions for this personal realization, and it delights me to know that this organization will continue to inspire both its guides and participants for years to come.